To start using the balance in Gaijin store you need to protect your account. In order to do so you need to switch on the two-step authentication (1), as well as verify your e-mail (2). Please note that verification is possible only if you have access to the mailbox which you had used to register the account. If you do not have access to the mailbox - please contact Gaijin support.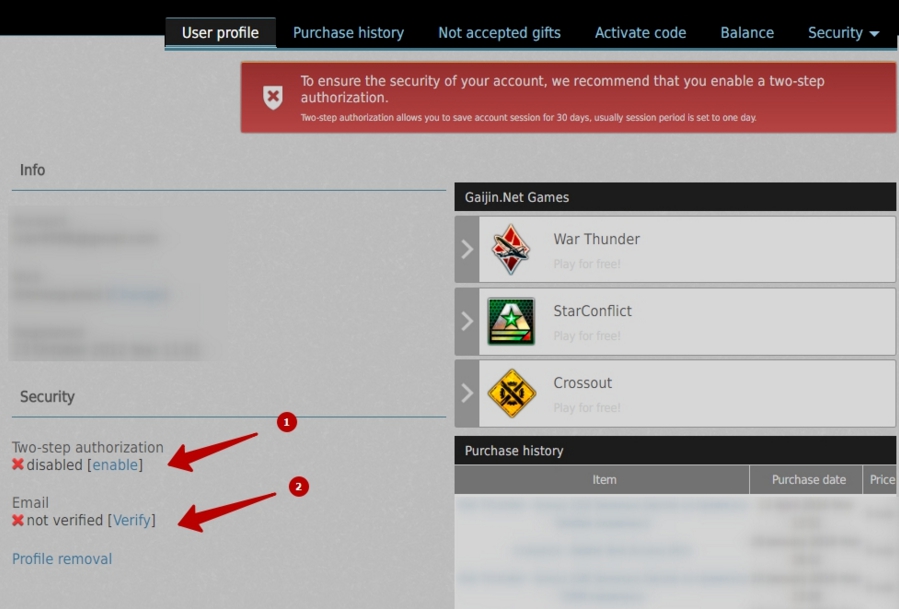 Once the balance is activated you can top up it in the "Balance" tab;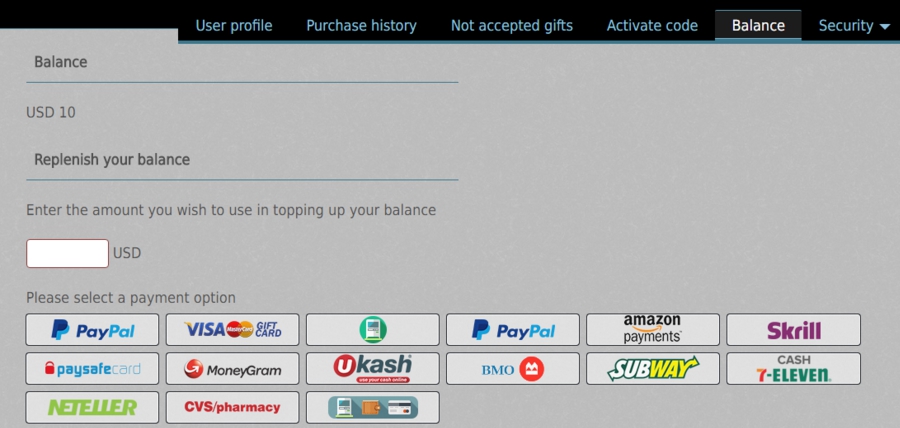 Once you have replenished the balance a new button appears in the list of payment methods with the "Balance" payment option;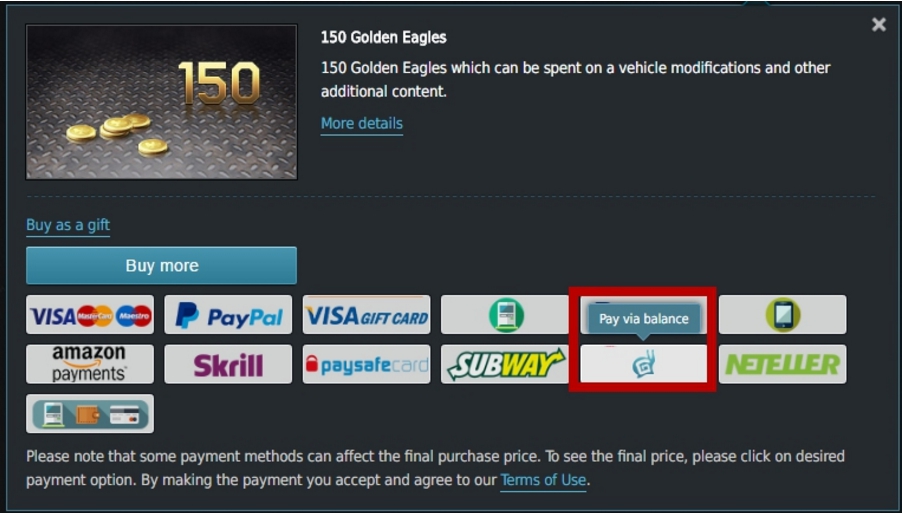 If you don't have enough funds on your balance you will be asked to top up to the required amount.