Note: Only the first nickname change is free. Please choose wisely.
The nickname change in «Enlisted» is available in the profile page at Store.gaijin.net. In order to change the nickname click on the pencil icon (2) next to your nickname: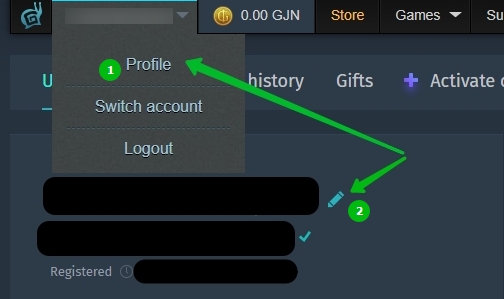 IF THIS IS YOUR FIRST NICKNAME CHANGE, write the new nickname in the text field "Change nick" (1), then click "Change" (2).
If there is another user with such nickname you will receive a notification that the nickname cannot be changed (3).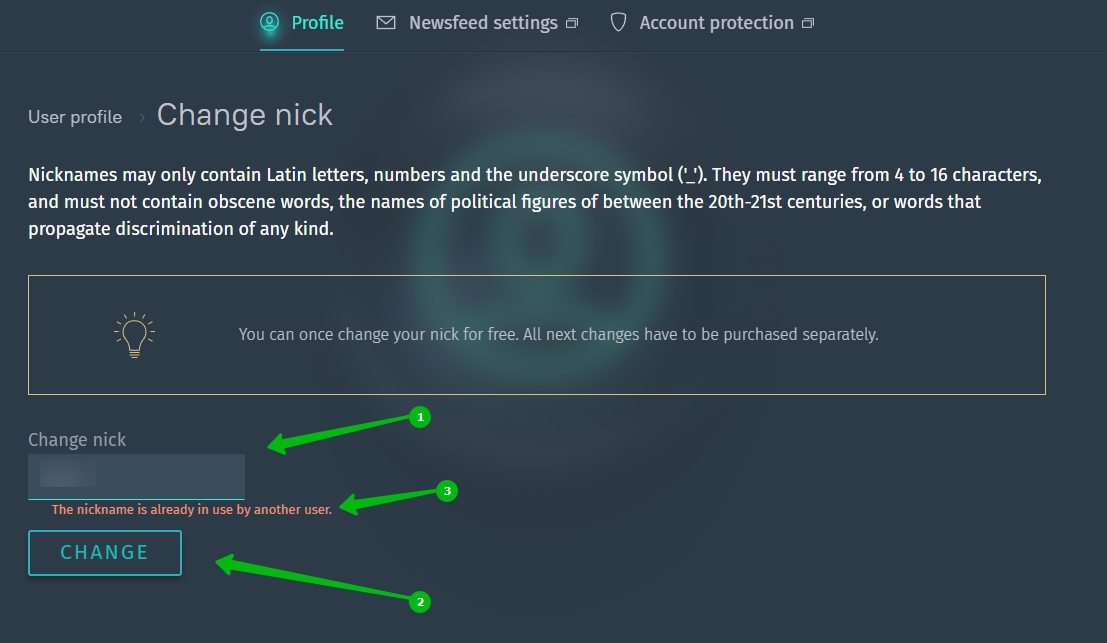 ALL SUBSEQUENT NICKNAME CHANGES WILL BE CHARGED, in order to receive the nickname change option it will have to be purchased: