Binding to email is required for:
1. Contact with support from your account;
2. Making purchases in our store;
In order to link your email to the game account, you need to log into the game via Steam and in the game settings select the "E-mail binding" item.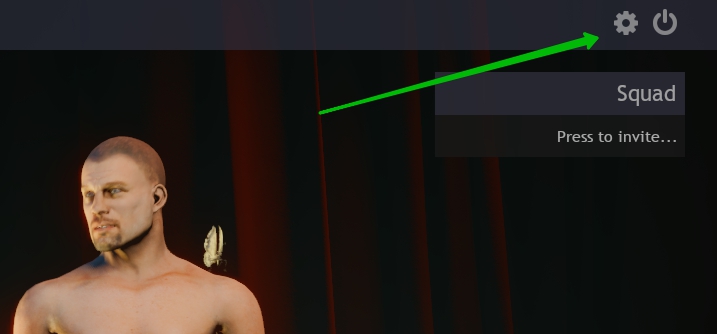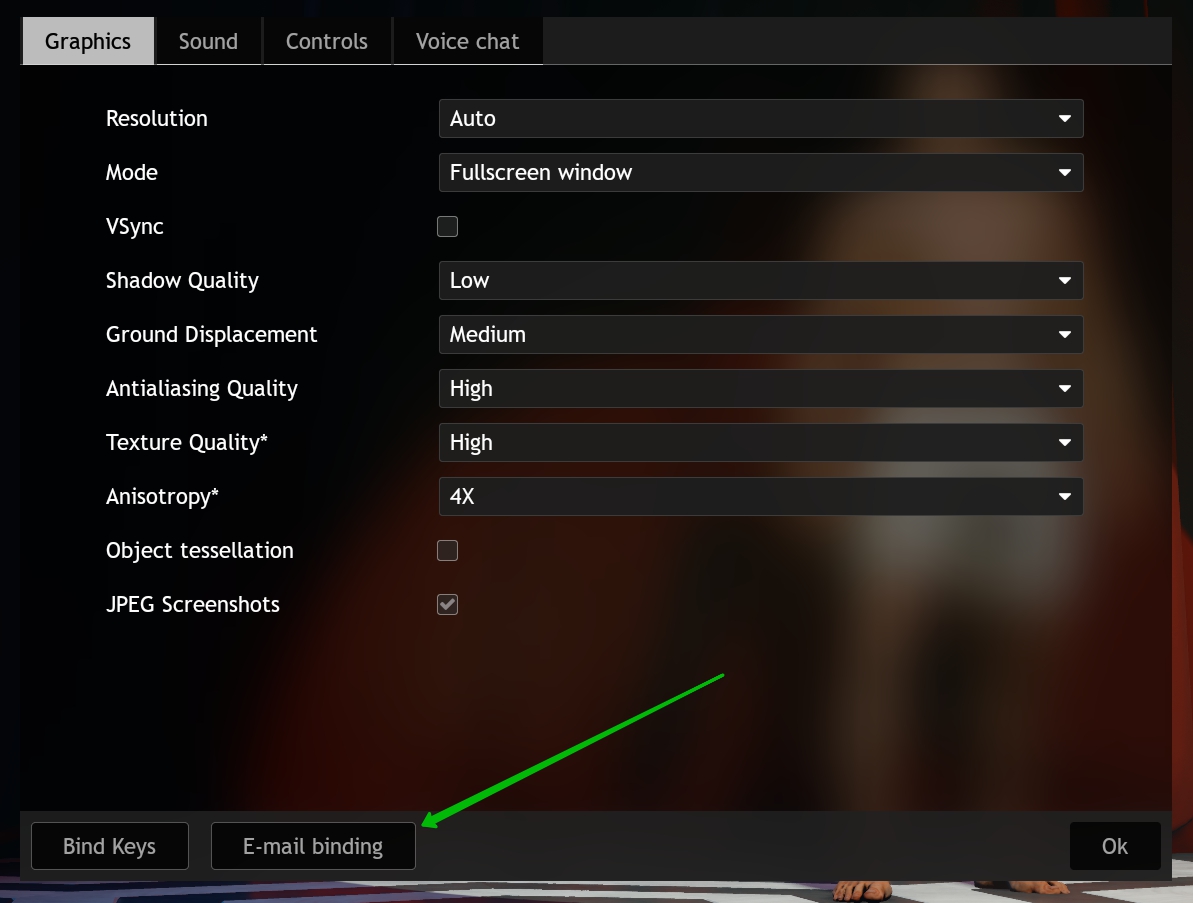 Please note that if the binding button is missing, this means that the email has already been attached to the account previously.
After pressing the said button, the binding window will pop up. You will need to enter your registration email address and press 'Bind'.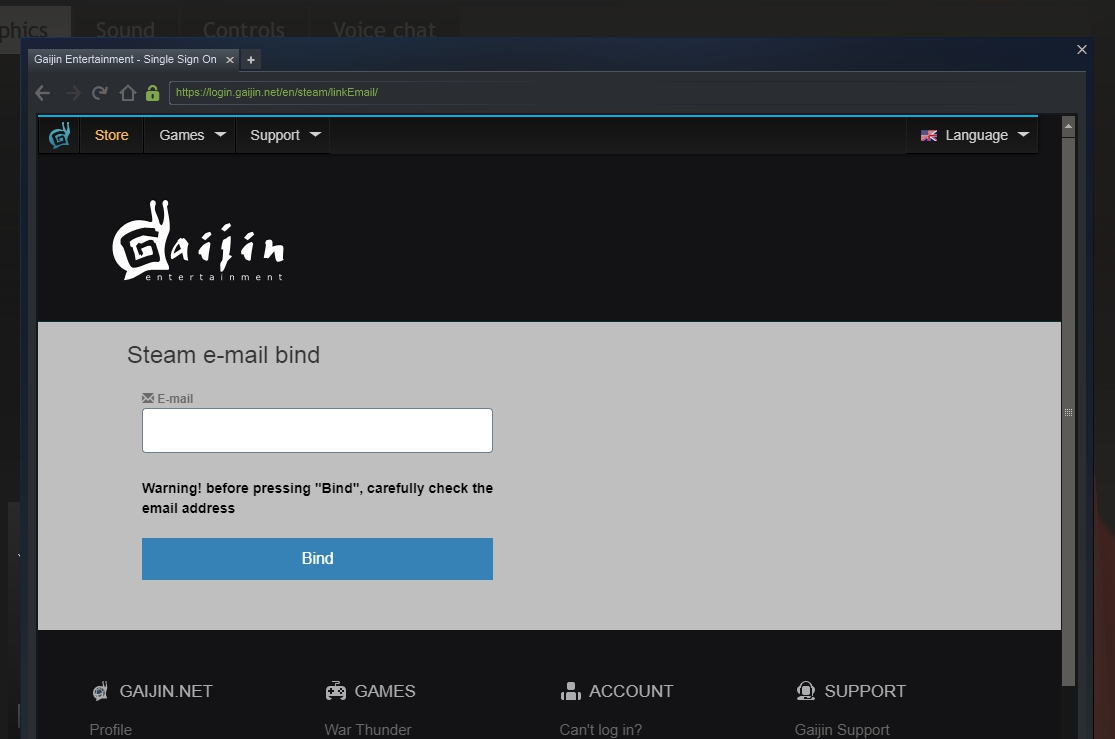 Please note that you will not be able to link an email account which is already in use as a registration or additional address for any account in any of our other projects. I.e. it is necessary to use the address you have never used in our games and services. Also, in order to open the binding pop-up window you must have Steam Overlay enabled and working.
After that you will receive an email with a password for your game account. You can change it in the personal account settings of our Gaijin.net store.