Already configured settings can be downloaded for your joystick model here http://forum.warthunder.com/index.php?/topic/64532-share-your-config/
In order to connect a joystick properly, you have to select your joystick model in Controls menu.
Please, follow these steps:
1. Go to Controls tab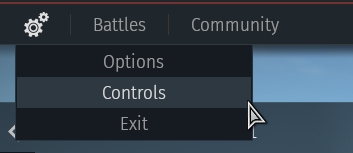 2. Run the Controls Setup Wizard
3. Choose your unit type.
4. Then select your joystick model. If there is no your joystick model, then you have to adjust controls settings manually. Also, we do not guarantee that the game will completely support a joystick which is not from the list.