This article explains how to gather basic information about a computer running Mac OS X.


About This Computer

To find the Mac OS version and memory information, go to the Apple menu and choose About This Mac.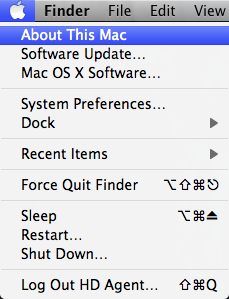 The About This Mac window should look similar to this: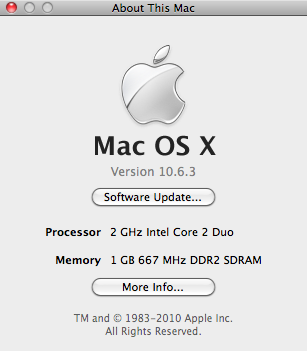 Version: the exact version of the system software
Processor: the speed and type of processor
Memory: how much RAM is installed
Hard Drive Space
To get infomation about the hard drive, click once on the icon to select it.

From the File menu, select Get Info.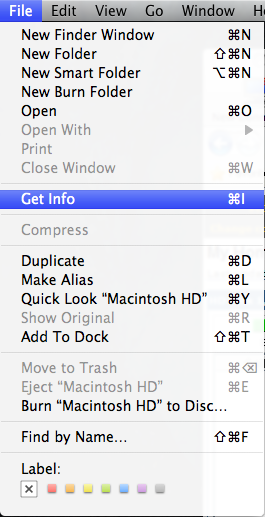 The Macintosh HD Info window should look similar to the next image. You may need to click the triangle next to General to expand that section.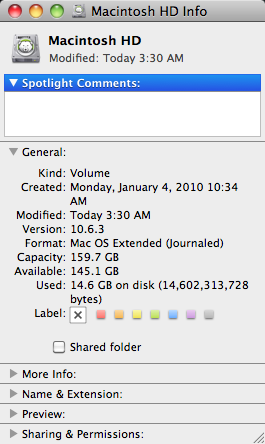 Capacity: the total size of the hard drive
Available: how much space is free on the drive
Used: how much space is currently used on the drive
System Profiler
OS X includes a utility called System Profiler that provides more advanced information about the system. In the About This Mac window, click the More Info button to open System Profiler.