Please note that the Battle pass has nothing to do with the Premium account in the game and has other bonuses.
The Battle Pass in Enlisted will become the main means of obtaining personnel and equipment, including unique weapons and soldiers. The reward line in the Battle Pass features 60 rewards. Some of them can be claimed for free, some require a Premium Pass to be purchased first.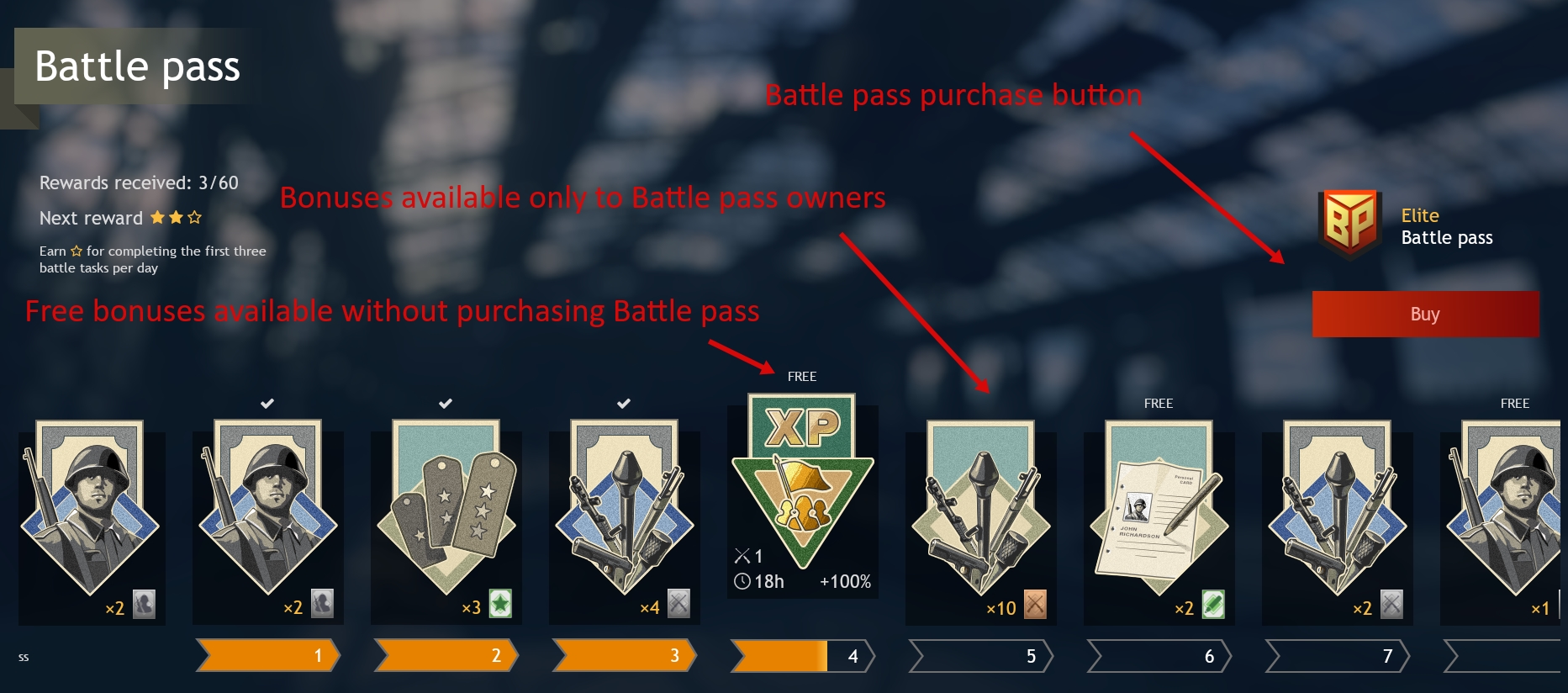 You can earn up to one reward a day by collecting 10 BP progress points while doing 3 battle tasks with a regular Battle Pass. If you own Premium Pass, you can speed up earning by up to 3 rewards by finishing 9 battle tasks a day, thus gathering 30 BP progress points. You can progress with battle tasks in any active campaign and any rewarded supply orders will also be available to use in any of them.
At the launch of the Battle Pass season, you will not be able to open rewards for gold. That option will be switched on only later mid-season. Also, the cost of such an opening will increase as you progress through the rewards tree.