This article may help you to determine what sort of connection problems you may face in the game.
Important: the different color of the icon (yellow/red) indicates a change in the allowable limit.
1) Packet loss icon.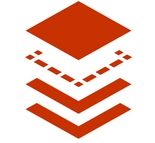 When accessing the internet or any network, small units of data called packets are sent and received. When one or more of these packets fails to reach their intended destination, this is called packet loss.
2) Server load icon.

Load expresses how many processes are waiting in the queue to access the server. This is calculated for a specific period of time, and the smaller the number, the better.
3) Latency variation icon.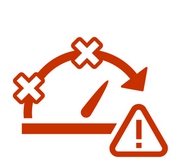 The meaning of latency in networking is best thought of as the amount of time it takes for a packet of data to be captured, transmitted, processed through multiple devices, then received at its destination and decoded. Latency variation is when your ping isn't steady.
4) High latency icon.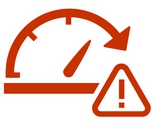 Long delays that occur in high-latency networks create bottlenecks in communication. High latency decreases communication bandwidth, and can be temporary or permanent, depending on the source of the delays.
5) Refresh rate icon.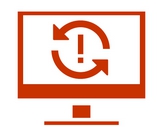 The refresh rate of your display refers to how many times per second the display is able to draw a new image.
6) Low fps icon.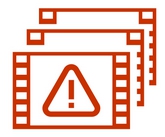 Low frames per second (FPS) appear as your entire game behaves slowly.
The issues aren't caused by network problems. If you have a low frame rate, that's not the game experiencing lag – that's your computer failing to keep up with the game.