In order to report unsportsmanlike conduct or use of restricted modifications you would need to follow these steps:
1. Sign in with your account in the game, and minimize the game client (Alt-Tab).
2. Access the replays service on the official website (Community > Replays):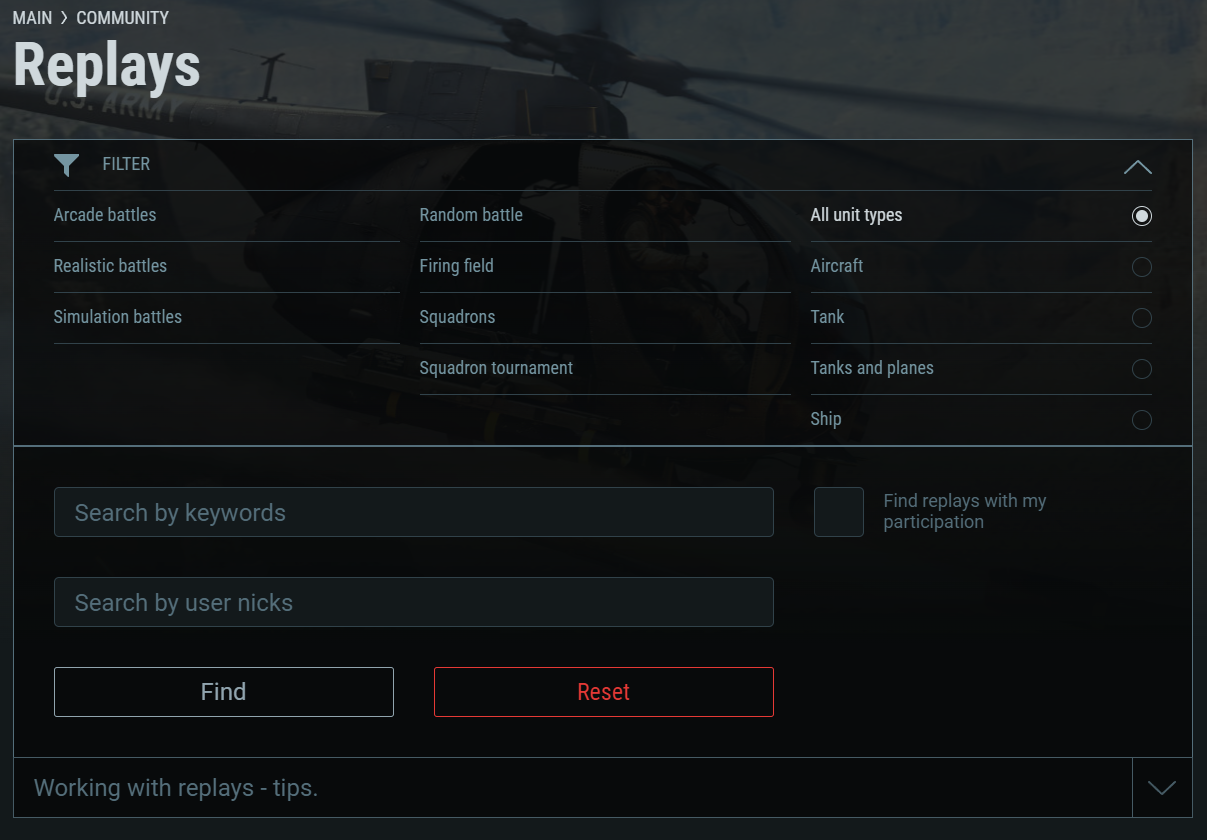 3. Use the filter to select the required battle mode (Arcade battles, Realistic battles, Simulation battles), battle type (Random battle, Firing field, Squadrons, Squadron tournament).

4. Select the unit type used in the battle (All unit types, Aircraft, Tank, Tank and planes, Ship).
5. To ease the search you can specify the nickname of the player, who participated in the battle you are searching for, by typing the nickname in the "Search by user nicks" field. You can also look for battles only with your participation by selecting "Find replays with my participation".

6. Click the button "Find".
7. In the received list select the battle you are interested in, and click the button "View replay".

8. Open the game client (Alt-Tab).
9. Mark the time of the violation while watching the replay.
10. Click the exclamation mark icon

next to the player's nickname, select the relevant category (unsportsmanlike conduct, restricted modifications), make sure to describe the situation in the "Complaint text" field, and specify the time of the violation (based on the replay's time), then click "Complaint".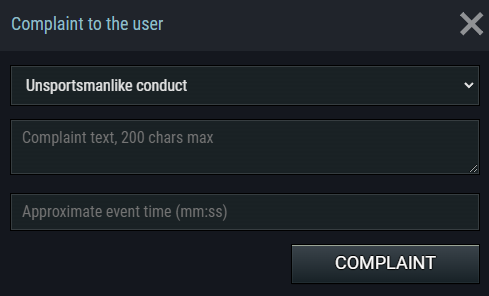 Your report will be immediately sent for automatic verification.