War Thunder has invitation (referral) system, using which you and the player you invite receive game bonuses
In order to receive them you should invite a friend who is not yet registered in War Thunder and send him a special link. Clicking it he should register an account and enter the game. As long as the invited player will get new ranks, you will receive different bonuses and rewards.
Every link is unique and available through the game menu: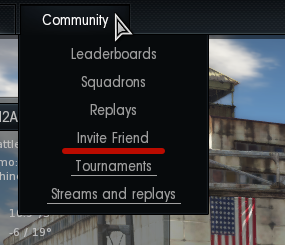 How to invite a friend? In War Thunder Community menu choose "Invite a friend":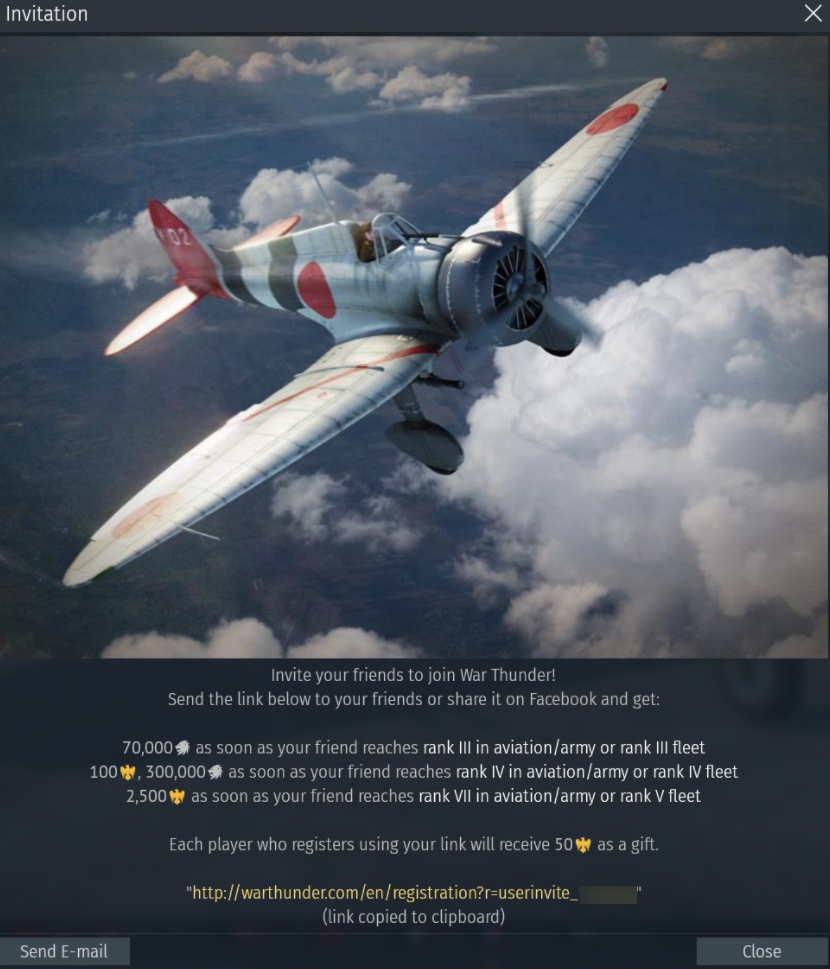 The link will be automatically copied to the clipboard. The invited player should follow the link and register. You may also send it via e-mail.
How many friends can I invite? As much as you want, there are no limits.
What will I get for it?
The invited player will get 50 Golden Eagles when first entering the game!
For each invited player you will receive:
70 000 Silver lions - when your friend reaches rank II in any Nation.
100 Golden Eagles, 70 000 Silver lions – when your friend reaches rank III in any Nation.
2500 Golden Eagles - when your friend reaches rank V in Air\Ground\Naval forces for any Nation.
Unique additional slot for every Nation if 10 friends reach rank III.