How to link your PlayStation War Thunder account to your E-mail
If you are a new player with an automatically created War Thunder account, you would possibly want to link your PlayStation account to a real e-mail address of your own. This will help you to log into the game forum and play the game on your PC/Mac/Linux using your PlayStation game account.
Please note that such binding does not allow users to make purchases for War Thunder in our web store at https://store.gaijin.net/.
All purchases should still be done through PlayStation Store and are applied to account only with login to your account from the PlayStation console.
Also, users who created their accounts on the PlayStation platform, do not get a possibility to change their ingame nicknames after linking PlayStation game accounts to e-mail addresses.
In order to do this, follow these easy steps:
1. Open your player profile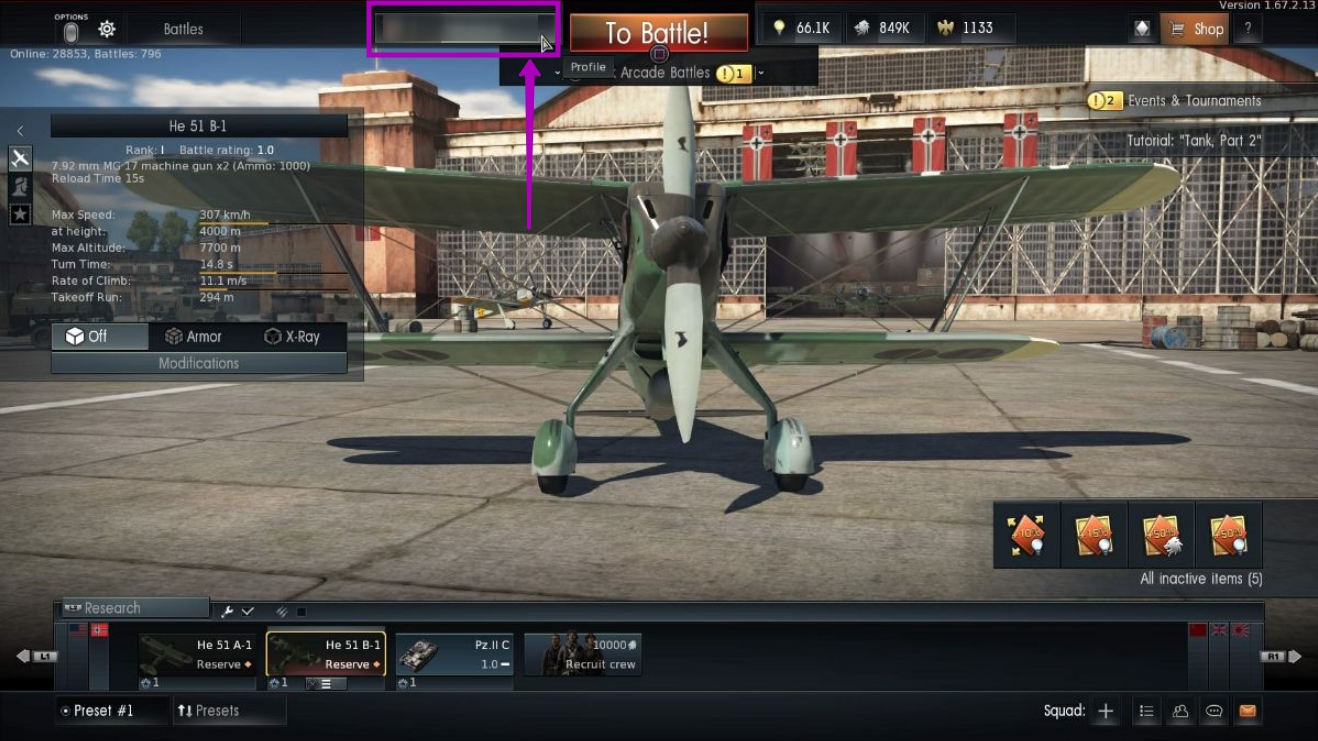 2. Press (L3) button on your controller or choose "E-mail bind" option manually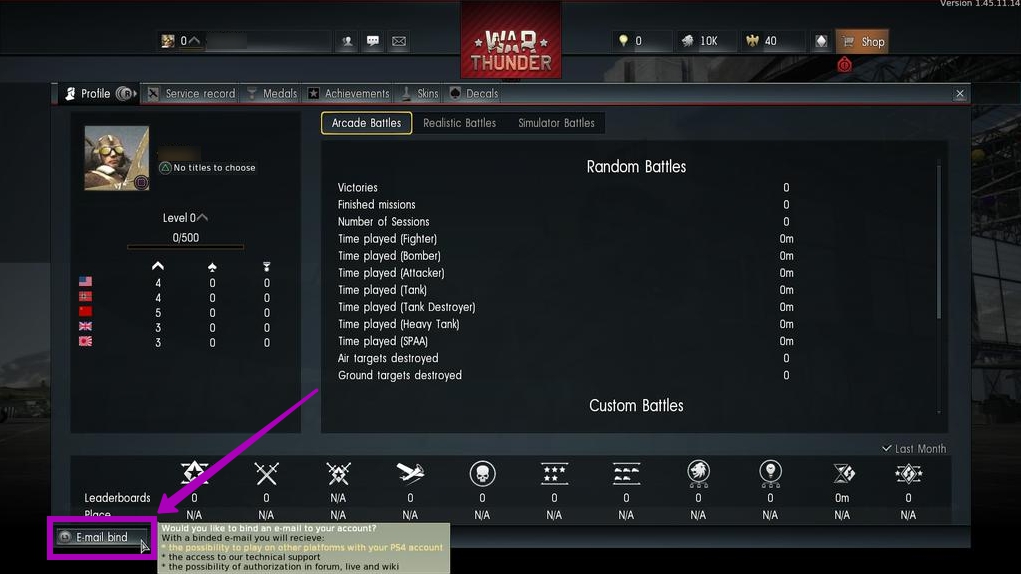 If you do not have this button, then this means that you have already linked email to your PlayStation game account. If you forgot this mail, contact the support service to clarify it.
3. Enter your valid e-mail address(1) and press 'Bind' button(2)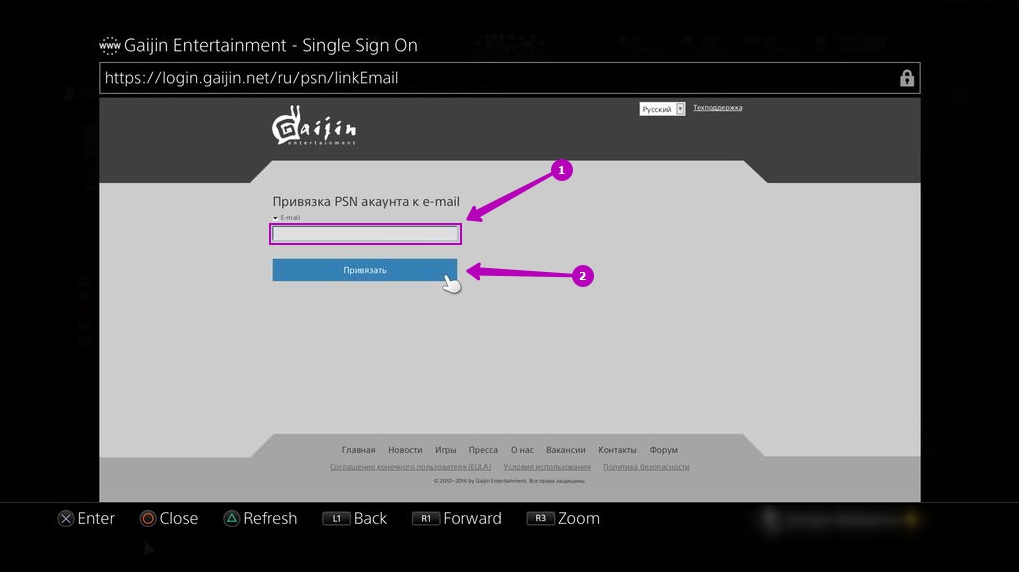 4. Use the account recovery system in order to receive a password for your account.
IMPORTANT!
If you play mainly on PC and make purchases in the PS Store, then in order to correctly credit a purchase to your account, after making a payment you have to log in to the game via Playstation console. Until this is done, your purchase will not be credited to your account.

Players who linked email to their account and login on PC will no longer be able to spend Golden Eagles acquired by any means (paid, from wagers etc). Premium Account included into premium vehicle packs from PlayStation Store will not be transferred to PC version. However, Premium Account and all other purchases made with Golden Eagles in-game while on PlayStation will transfer to PC, as before.