Please note that you shall not create multiple requests for the same issue. All duplicate requests will be closed automatically since they may affect a processing time of your original ticket for the worse and create difficulties for our support service.
Ticket submission guidelines
1. When creating a query, select a related project first.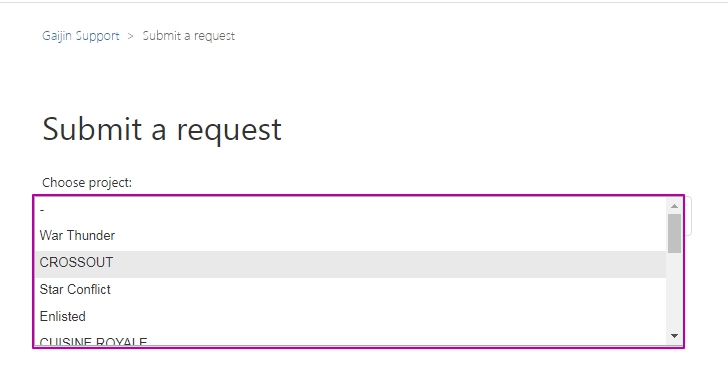 2. After that, select a category which is as close as possible to your issue.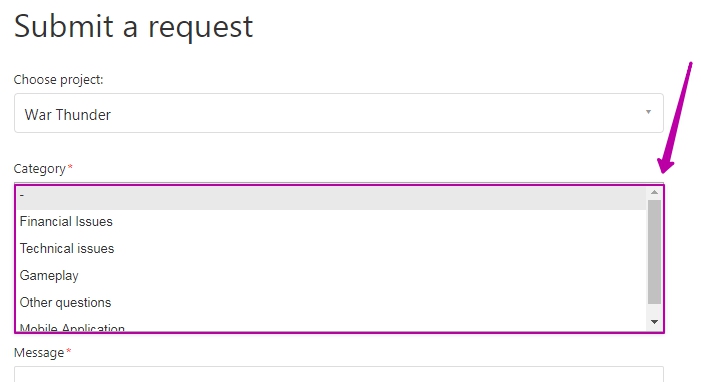 3. Briefly describe the issue in the 'Subject' box and in the 'Message' box describe it in as much detail as possible. If the question is related to any problem, you should attach screenshots of the problem(when possible). This article will help you to create a proper screenshot. If you experience a technical issue, then please attach the DxDiag.txt file to your request. You can attach files to the query using the 'Add file' button.

Note that when you specify the ticket subject, you will be immediately offered a series of articles related to similar themes. Please read them before submitting a request. Often they contain all the answers you may need.