Troubleshooting
Please, note that if you experience issues with the 2-step authentication service or want to switch it off, you may refer to this article.
Why you should use the Two-Step Authorization
To increase a protection of your account from hack and steal attempts, we implemented a two-step authorization system utilizing the Google Authenticator service. This system has been introduced to protect your account in most possible cases, even if a malefactor manages to get your password. 
How to enable the Two-Step Authorization
To use the Google Authenticator, the only thing you need is a smartphone based on either the iOs, Android or BlackBerry operating system. However, unofficial applications for Windows phone and desktop computers also available.
To enable the two-step authorization, you will need to login at the general login page and choose the "Two-step authorization activation" option: 
It is recommended to take a look at the official documentation first. When you are ready to proceed - click "Activate":
Once you accept, you will be redirected to the page where you can download the application for your smartphone. You will also see a QR-code similar to the following: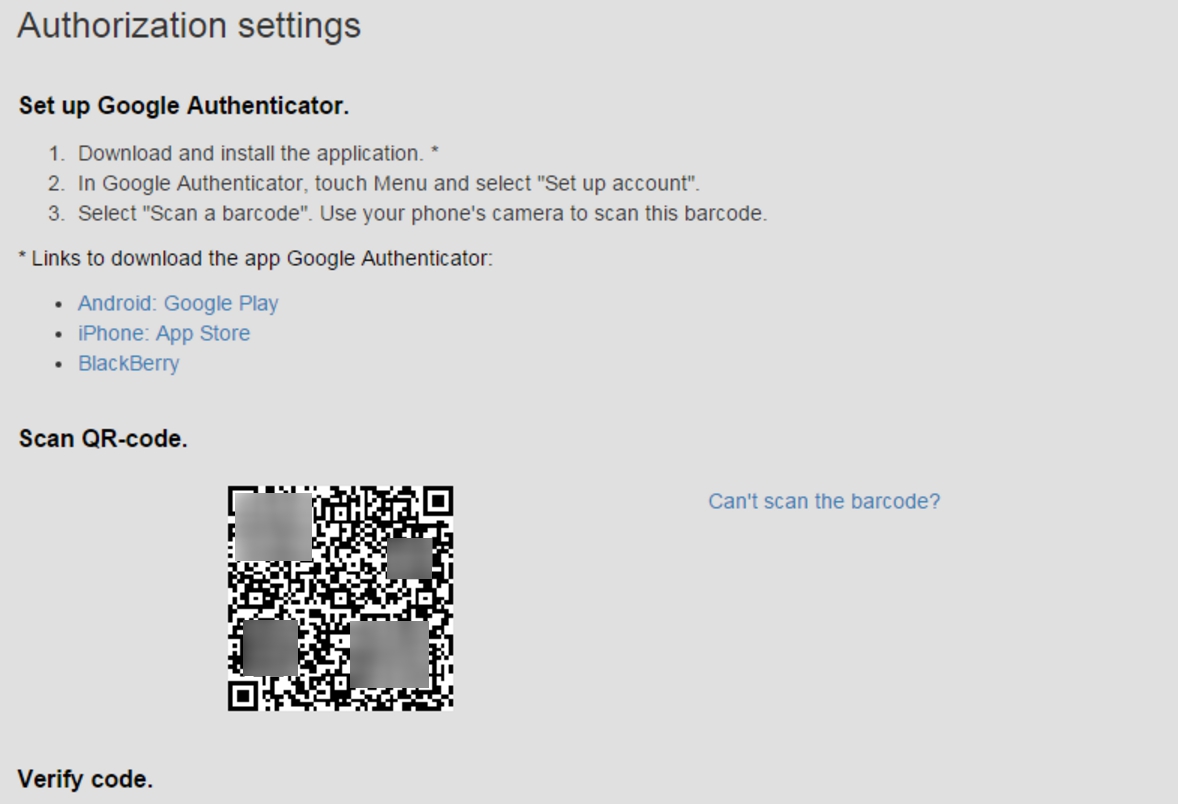 Install the application on your device by following these links or by using the search function in the store page:
Windows Phone (unofficial application inside the store)
BlackBerry (can be downloaded by visiting the page directly in the phone browser http://m.google.com/authenticator)
Then, scan the QR-code from the page with your Google Authenticator software.
After the QR-code has been scanned, enter a key that you got on the confirmation page of your application:
How to enable the 2-step authorization via e-mail
You can enable the 2-step authorizationvia e-mail from your profile page in our web store:
Profile → Security → Account protection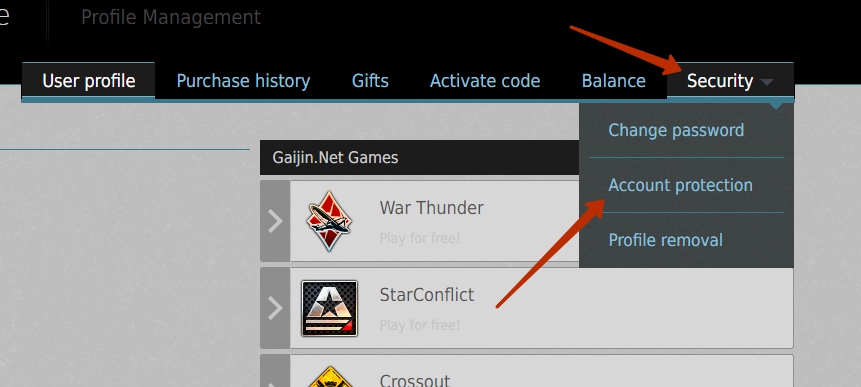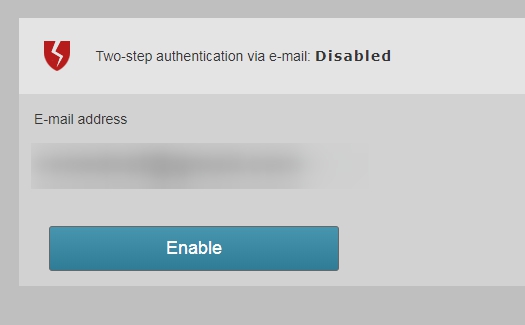 After pressing the Enable button a verification code will be sent to your e-mail. 
Enter that code into the appropriate field and click the Confirm button.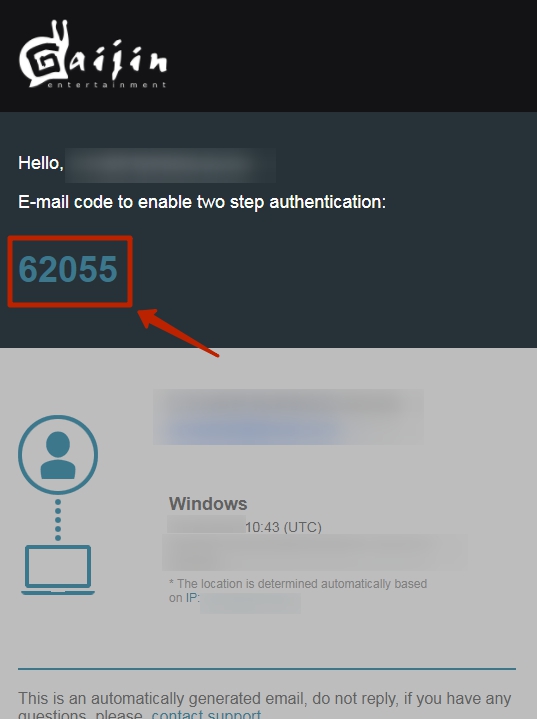 When it is done, after that the two-step authorization codes will be sent in a form of letters to your e-mail address.
How to disable 2-step authorization
This type of authorization can be turned off here:
Profile → Security → Account protection
You need to click the "Disable" button next to a security option you want to turn off, then enter the security code to confirm your decision.